Crochet Soda Pop Bottle Lantern Patterns©
By Connie Hughes Designs©
I just finished making my New Crochet Lanterns©
There's Three Lanterns
Witch Soda Pop Bottle Lantern©
Scarecrow Soda Pop Bottle Lantern©
Little Green Monster Soda Pop Bottle Lantern©
kids will love them...so if your looking for something special
to give to your Favorite Trick or Treater this year...
This might just be the ticket...or if you just want to
use it as a decoration either hanging, standing or swinging
these are sure to be a hit...you could fill it with
several battery powered tea lights for an ever brighter glow...or
hang them around the house for your kids next Halloween Party!
This cute Witch has an opened front making it very
easy to change the insides...place a soft glowing battery
tea light add a cute pumpkin and she's ready to go!

The Witch is 20" Tall
If your not crazy about Halloween here's a cute
Harvest Scarecrow, he has a sweet smile and
a cute scarecrow outfit any scarecrow would love!
The Scarecrow is 16" Tall
If you love wacky and slightly goofy
then this is the lantern for you...the little green monster's tea light
actually hangs inside so it sways back and forth
when you walk with him!
The Little Green Monster is 14" Tall
Get All Three Patterns For Only $2.99

Thanks for Supporting Connie's Spot©
Here's a Few More Patterns By Connie Hughes Designs©
The Halloween Haunted House Pattern©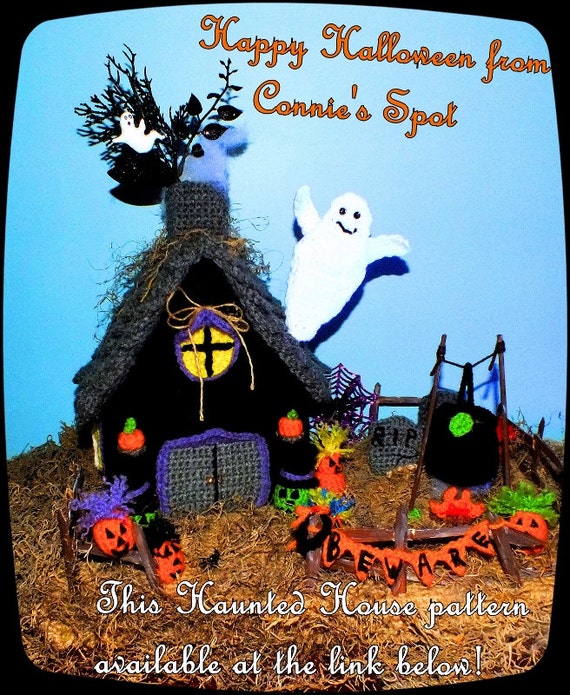 To Purchase The Halloween Haunted House Pattern©
The Christmas Gingerbread House Pattern©
& The Little Girls Purple Doll House Pattern©
All 3 for Only $5 Here's the link: